Food & Fuel • Boat Rentals
Boat Launch • Covered Slip
On the James River arm of Table Rock Lake • Galena, Missouri
Boat Rentals
No boat? No problem! We rent ski boats, fishing boats, pontoon boats, paddleboards, tubes, skis and more.
Slip Rentals
We offer covered slips for most any size boat and locked docks. Click here to learn more and to rent a slip.
Ship Store
Stop by our Ship Store for food, fuel, tackle, bait, and all the supplies you need for a great time on the lake.
on the james river arm
of table rock lake
If you're planning a trip to Table Rock Lake, this is one destination you won't want to miss! Hideaway Marina 1956 is a full-service marina located on the popular James River Arm of the lake in Galena, Missouri, where the water is clean and the fishing is great. We're the nicest, full-service marina on the lake. Come check us out and you'll agree!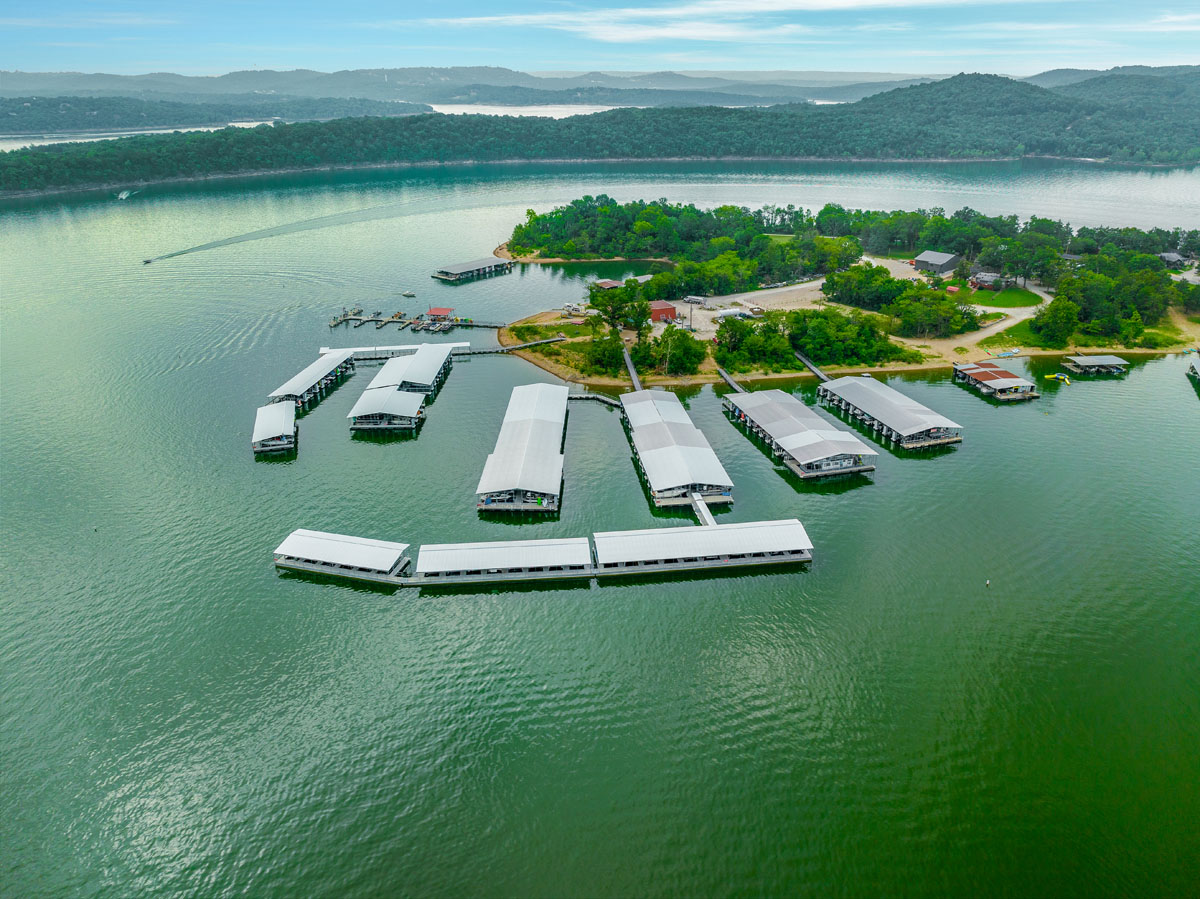 Hideaway Marina has Everything You Need
for a Great Day on Table Rock Lake!
Nestled on the James River Arm of Table Rock Lake, in the scenic region of Galena, Missouri, Hideaway Marina is a perfect place for a day on the lake, and long-term solution for convenient boat storage.
Nestled like a hidden gem on the pristine shores of Table Rock Lake, Hideaway Marina is a tranquil haven for those seeking a escape on the lake. With its picturesque location and ample amenities, this marina beckons both boating enthusiasts and relaxation seekers to indulge in the perfect blend of serenity and adventure.
AT Hideaway Marina, Boaters are greeted by a well-maintained dock adorned with boats of all sizes, ready to set sail into the endless expanse of Table Rock Lake. The marina's attentive staff ensures that every boating need is met, from slip rentals to fueling up for the next aquatic escapade.
Beyond support for boaters, Hideaway Marina is a hub of leisure and recreation. The marina's array of watercraft rentals beckons adventurers to paddle, ski, and swim in the crystalline waters. And as the day wanes, gather around the fire pit to share stories, laughter, and the beauty of a star-studded Missouri sky.
Whether you're an avid angler, a family in search of a memorable lake outing, or a nature enthusiast yearning for the tranquility of the water, Hideaway Marina holds the key to an great experience on Table Rock Lake. 
Marina Address
1810 Hideaway Road
Galena, MO 65656
Marina Phone
417-538-2828
Marina Hours (off-season)
The marina store and services are currently closed for the fall/winter 2023/24 season.
​BOAT RENTALS are still available thru Oct.31.
For any other questions, please use the inquiry form to the right.